Genius or Insanity? DIY Bicycle "Kit"a Strange Urban Ride
Share
From

gearjunkie.com
Issue Time

2017/09/30
Front-wheel drive, figure-eight chain, and handlebars by your butt, Bell Cycles makes one of the weirdest—and most reasonably priced—bikes we've ever seen. One caveat: You must build it yourself.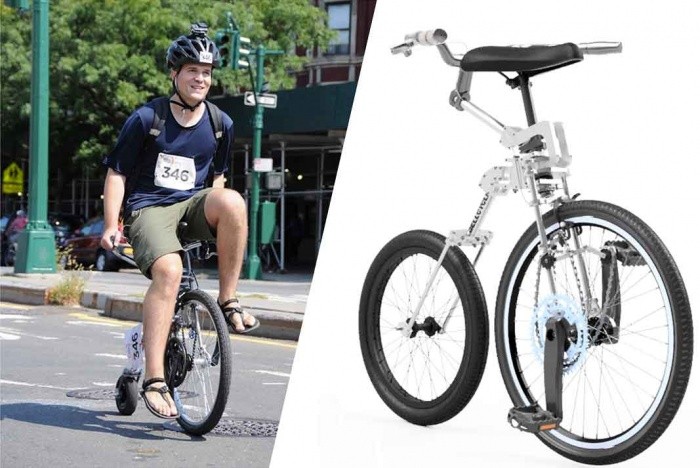 urban bike
"A weird bike assembled by you, made in Harlem, NYC." That's the unorthodox tagline from the boutique bike-maker Alex Bell.
Is it a bicycle? A unicycle with a training wheel? Call it what you will, you'll be sure to turn heads.
Bell invented a stub of a bike, one that puts the handlebars behind the seat and includes a wheelbase akin to a kid's scoot-bike as an easy-to-store urban ride. It comes in a box, and you assemble it yourself from 146 bolts and parts with simple, included tools.
Bell said he invented the new kind of bicycle in his Harlem apartment. "It's smaller, lighter, and cheaper than a regular bicycle." He admitted it "gets lots of looks" on the street.
The Bell bike design is a front-wheel-drive model with a weird, up-twisted drivetrain and cranks. Check out that criss-crossing chain!
Tiny Urban Bike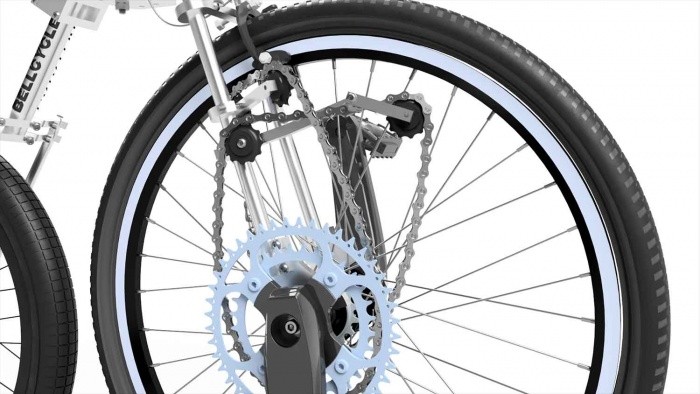 The target price tag is just $149. But like an IKEA chair it will come in a kit with the tools and parts necessary. From there, you build the bicycle from scratch.
There's a video of Bell building one of the bikes. He noted of the experience, "You will learn. You will feel competent and having achieved something."
We expect you'll feel the same way if you successfully ride it without crashing.
DIY assembly required: All the parts for the Bell bike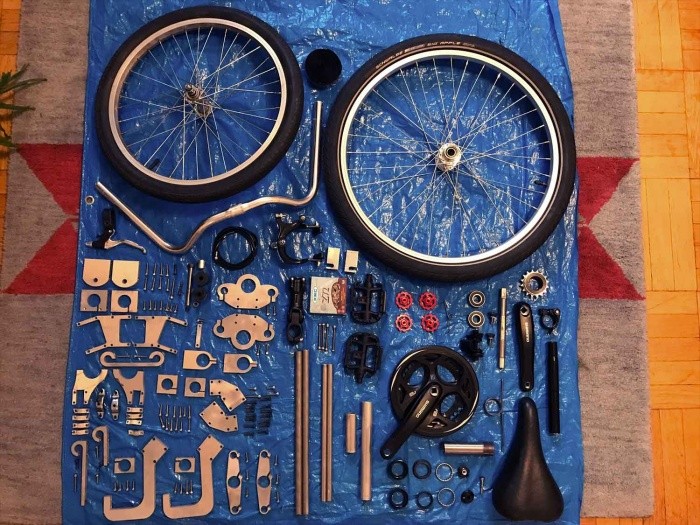 But this isn't exactly designed for utility. Bell's goal is to spark a community of people interested in experimenting and building new kinds of cycles. He is looking for pre-production testers. Those interested can subscribe on the website and, as Bell said, "we may send you a bike to test."