Woman follows Donald Trump around on bicycle sticking her middle finger up
Share
Issue Time

2017/10/30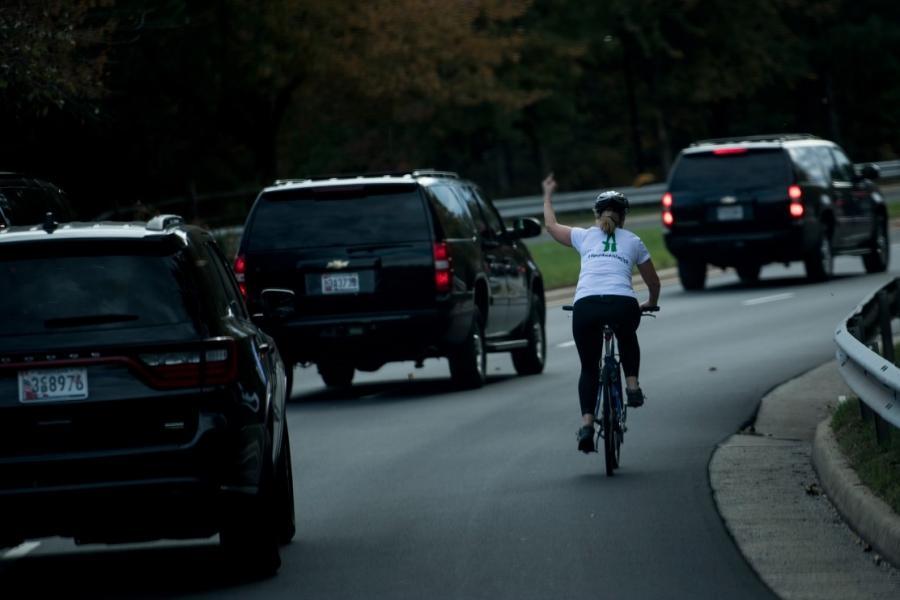 A lone cyclist has gone viral after being photographed following Donald Trump's motorcade around while sticking her middle finger up.
The two-wheeled protestor followed Trump's entourage as they left the Trump National Golf Club in Virginia on Saturday.
She managed to saddle up next to Trump's own car twice before being overtaken by the group of blacked out vehicles.
Steve Herman, bureau chief of Voice of America News, tweeted: "I just saw this happen as we left the Trump golf course in Sterling, Virginia."
Saturday was the 96th day of Trump's presidency spent at one of his properties, including 76 days spent at golf clubs.
The president's approval ratings recently reached an all-time low among the American public, at 38 per cent, dropping a full 10 points since his inaugaration.
The woman has yet to be identified and no footage of the incident has been released.